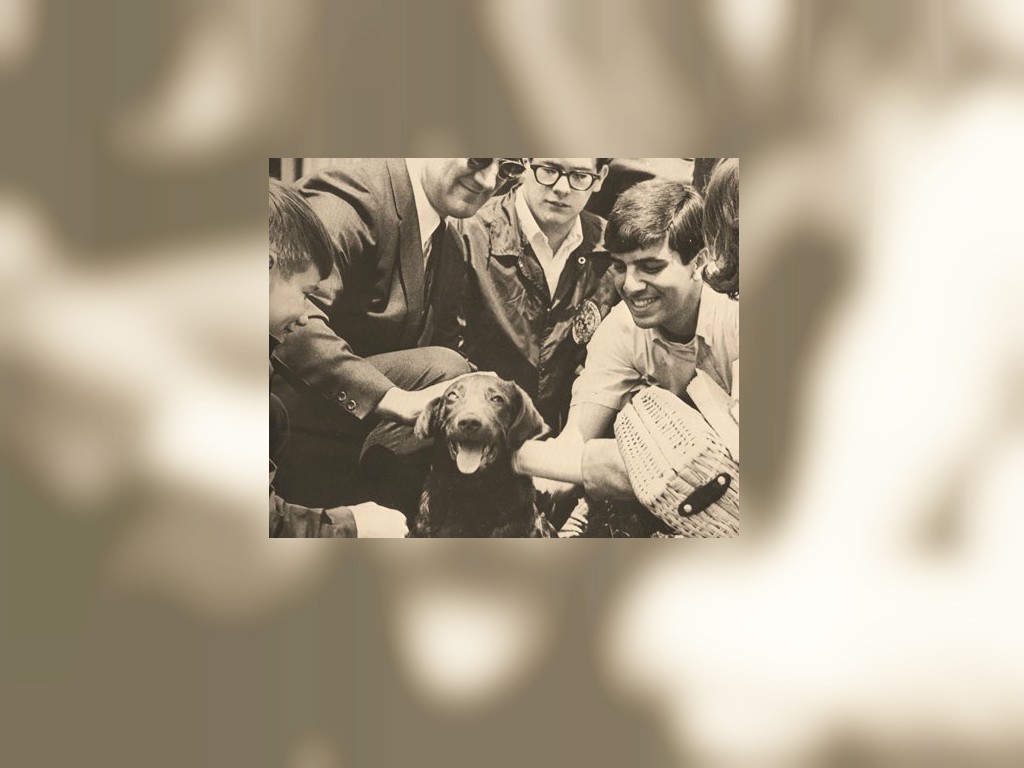 What's the real story behind True Grit? Why was a Chesapeake Bay retriever chosen as the school's mascot? —Zozscha Bomhardt '93
In the fall of 1966, a piece in the inaugural issue of UMBC News (later dubbed The Retriever Weekly) announced a contest to choose a mascot for the new university. The contest garnered dozens of entries, ranging from whimsical fancies (unicorn, angel) to prosaic suggestions (muskrat, crab), but on October 30, 1966, the university announced that student Tom Berlin had won the contest with his nomination of the Chesapeake Bay Retriever.
In the spring of 1967, dog breeder Claude L. Callegary (whose son Peter Callegary attended UMBC and played lacrosse for the Retrievers) presented the school with its first live mascot in the form of a spirited Chesapeake Bay Retriever pup with curly brown fur. Another contest failed to yield a name for the puppy, which eventually became known as "Campus Sam." The mascot would later be dubbed True Grit when UMBC commissioned artist and alumna Paulette Raye '87 to create the 500-pound bronze cast sculpture we all know and love.
Read more at http://magazine.umbc.edu/histories-and-mysteries/